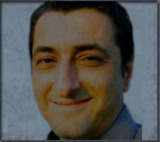 Baris Tarimcioglu is the project lead and producer of Solarix and De-Void. He is also the owner and founder of PulseTenseGames.
He got out of the Vortex Rikers ship to Planet Na Pali in 1998,he has been unreal engine editing and modding for almost every incarnation of it ever since.
He has released several mods and missions to Thief : Deadly Shadows and Unreal Tournament series and started the Solarix Project in late 2011. He managed to release Solarix in 2015 , after 3 years of intense circulation through mazes of indie-game development. After Solarix, he lead the project De-Void as producer and sole designer, and released De-Void in 2016. Currently, he's the sole developer working on Post-War Dreams, a 2.5-D Action/Rpg slated to be released in 2017.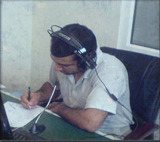 Iman Shabani is the lead programmer on Solarix project. He started programming before high school with C and VB languages, just for the fun of it. After writing a few basic windows applications, he started to learn .Net technology and used it for over 5 years in several fields. After that he came to game developing by using Microsoft XNA for a couple of years. He created 2 games and a toolset to save the time of game developement using XNA.
Right after UDK was announced he switched to UDK and has been working with it exclusively since then. Using UDK he was involved in a half a dozen games and 2 visualization projects.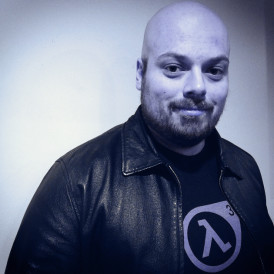 Ian McCamant brings his fierce narrative skills to PulseTense! An underground screenwriter and lifelong gamer, Ian sees games as the future of storytelling. Inspired by the deep writing of old-school Black Isle RPGs and LucasArts adventures, as well as modern masterpieces like The Walking Dead and Gemini Rue, he aims to push the boundaries of immersive fiction though intense stories, beautiful worlds, and fascinating characters.